Day Sailing with Poole Sailing
Thousands of people crowd into Poole's waterside cafes and pubs every summer and wish they could be out on the water in one of the sailing yachts that look so enchanting from the shore. If you do not own a yacht or know how to sail, enjoying yachting can seem like an impossible dream. But, we can make this dream come true.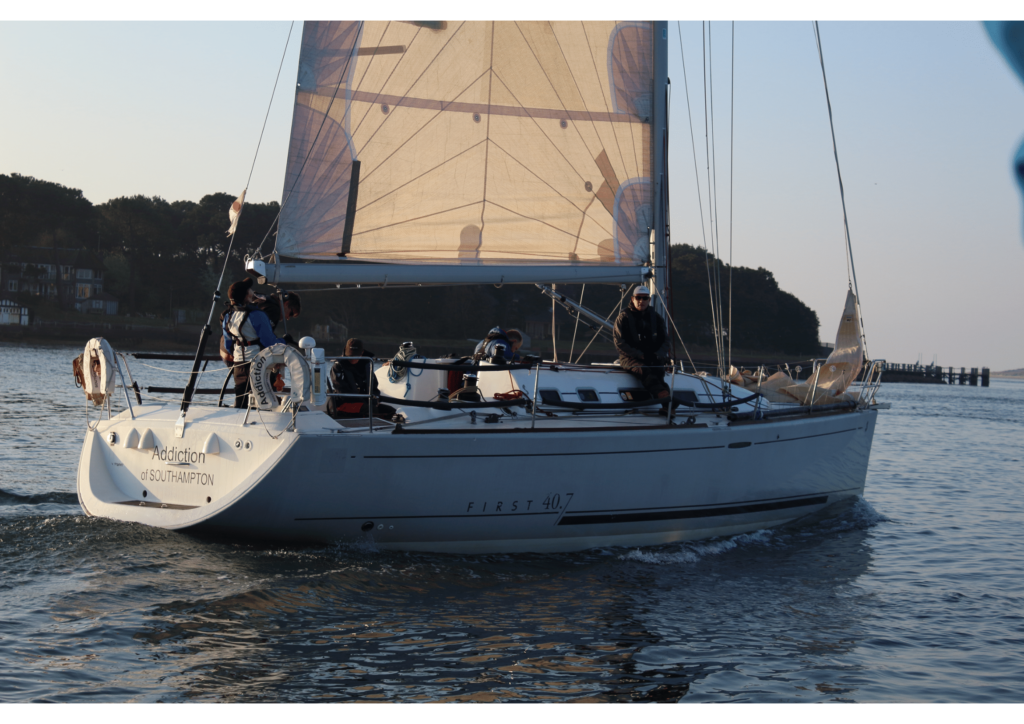 Poole Sailing provides day sailing events year round and no experience is necessary. We will provide a professional skipper and mate, who will sail the boat and include you as much as you wish.
The day will be yours, so you can choose to learn a bit about sailing yachts or just sit back and enjoy the ride. If you already know how to sail, there is every opportunity to enjoy using your skills. You can celebrate a birthday or anniversary or maybe some quality family time together as you cruise around beautiful Poole harbour and Poole Bay.
There is some flexibility, but normally a day cruise begins at 9:30am and concludes by 5:pm. The day begins with a safety briefing over coffee, during which you will be introduced to some of the basics of sailing. Lunch is on board and is included in the cost. The sailing day ends back in the marina you began from, so you can easily return to your car.
The yachts are equipped with marine toilets (heads) and also galleys, so it is possible to make tea and coffee during the day. Each yacht has waterproofs on board in case of rain, as well as all the safety equipment, including life jackets.
We offer day sails and cruises from Poole on our Fleet of yachts, for a minimum of four clients.
The price for a yacht and skipper for the day, starts from £600 for a group of four but will depend on the size of the group. Larger groups require our biggest yachts and we will charge from £150 per person.